Before you open a flower business, you need to develop a business plan and consider the features of this sphere. Buyers in such outlets have at any time of the year. Despite this, some stores close a few months after opening. To avoid this and succeed, you should consider many nuances.
Flower shop as a business: its features
Flower shops can be both mass and premium. In the absence of experience, you should open a retail outlet that is aimed at buyers with average income. In the premium segment, you better start acting if you have a certain level of experience and knowledge in floristry and regular customers.
One of the features of such a business is that it is very dependent on economic crises, because of which the population's income is reduced instantly. People who make little money will only spend money on flowers. Also, we advise you to remember the difficulties and that the flower business depends on the holidays. The most profitable month is March. In this period, the prices for bouquets are rising. At the same time, the demand for flowers grows in September, October, May, and June. Often, it happens that this demand is related to school activities.
Before you open the flower business from scratch, consider that the flowers are stored for a short time, and they will look fresh for three weeks or more if you maintain the necessary temperature. However, it would help if you also considered the timing of the delivery of flowers and the fact that people probably will not buy your bouquet immediately. This is why there can be a risk when 50% of the goods may not be purchased.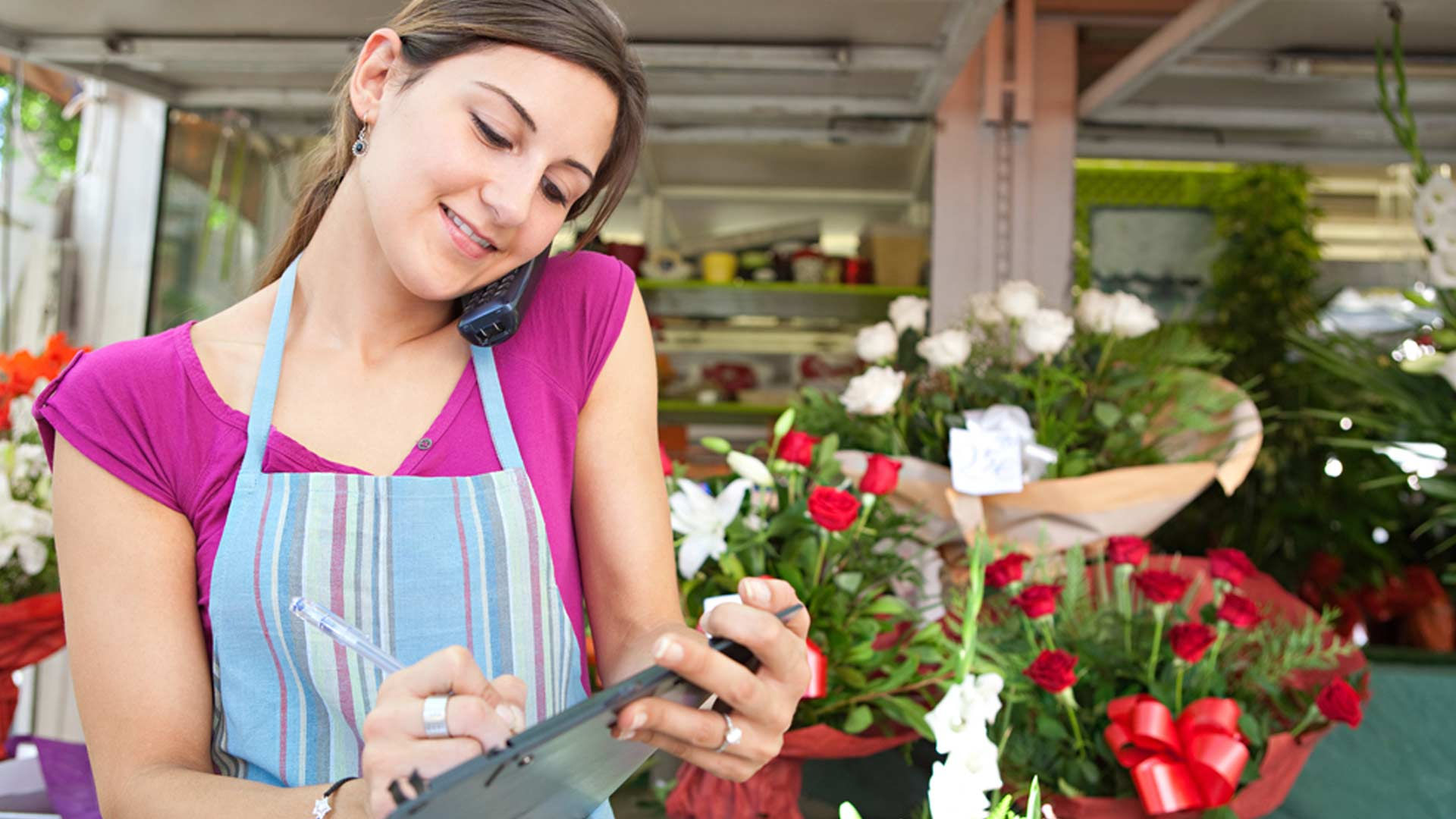 Start of the flower shop
Before you open a flower shop from scratch, you should plan your future business in detail. First of all, you should decide on its type. Individual entrepreneurs and legal entities can start such a store. Most owners choose an individual entrepreneur because of its more straightforward reporting form and sound tax system.
The next step is to choose a room. It should be 30 sq. M because you must install special equipment. The outlet's location is too essential, and you'll get more customers daily if you have a public transport stop near your shop. Consider the proximity of educational institutions and theatres when selling bouquets in the middle price category.
We advise you to rent a commercial space with a glass display case that will attract attention. Such a store should have running water since you will often have to change the water to make the flowers last longer, so this is a must for such a business.
Before you open a flower shop from scratch, you should organise your business correctly. For the outlet, you need both cashiers and special equipment. The most significant cost factor is the refrigeration chamber, and this equipment will require you to keep the flowers fresh longer. In the store, you also need to think about the issue of lighting and buy tools and decor for the preparation of bouquets.
Before you start a business with flowers, we advise you to analyze competitors and find reliable suppliers. Your store will need staff as you can only handle some responsibilities on your own. In addition to the florist, you may need an administrator, courier, salesperson, target specialist, and other specialists.
The next stage is advertising. An effective way is to promote business on social networks. To do this, you should take quality photos of your bouquets and place them on your website or a page on social networks. If you do all the stages of a business organization correctly, your flower shop will bring you a lot of profit in a few months.