The best choice for the construction of a garden path, patio, or retaining wall is natural stone. Such stone is not only excellent building material for any garden but also serves as a decorative element.
However, the cost of natural stone is quite high, and its weight is impressive. However, such stone has sufficient durability, and its use is much more advantageous than the construction of retaining walls or paths made of wood since such elements in your garden will soon begin to rot and collapse.
When it comes to the installation of natural stone elements, it is better to invite specialists for this purpose who will be able to professionally implement your ideas in stone. If you do not have such an opportunity, then get a couple of sensible books on this topic, study them well, and try your hand at implementing a small project. Having thus learned how to build a retaining wall from natural stone, you will then be able to proceed to the implementation of more complex projects.
But what should one know before purchasing natural stone? To begin with, you need to make an approximate calculation of the height and length of the support walls, as well as to measure the length and width of the courtyard and paths. If you contact a respectable supplier, they will surely tell you what kind of stone you need for this case and of what quantity.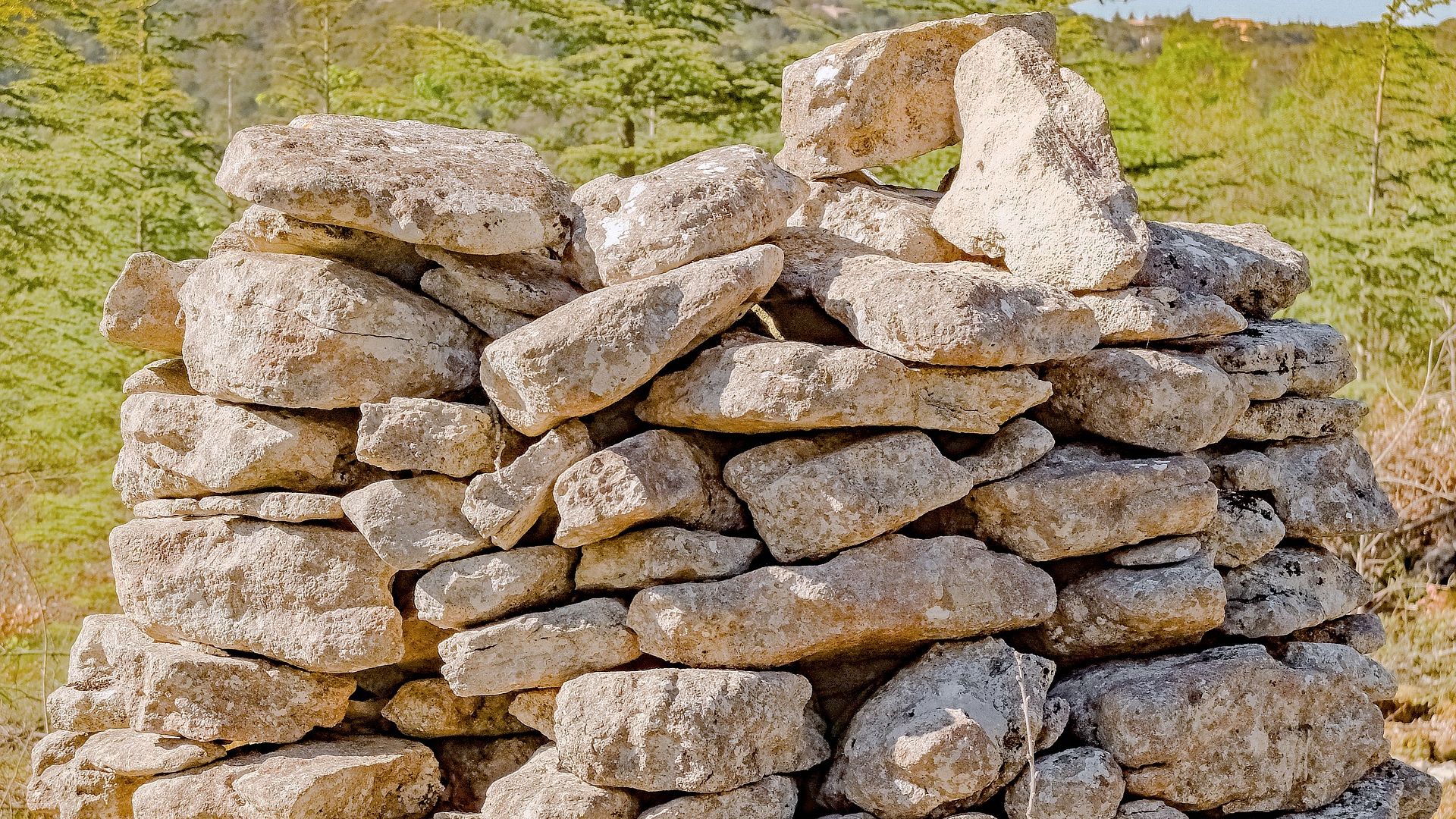 The Kinds of Natural Stone
But so that you have an idea about natural stones, let's consider the most common kinds of them:
Quartz stone is one of the most popular. There are many varieties of such a stone. It has various colors: white, black, purple, yellow, colorless. It is very durable as well as resistant to mechanical influences and contamination.
Granite is the hardest natural stone used in landscaping. It is this stone that has the greatest variety of colors. The most common of them are black and white, gray, and red-gray colors. This type of natural stone is a by-product of the construction business. Its weight is much more considerable than that of limestone, and it costs more.
Limestone can have black, white, gray, and yellowish colors. It looks great against the background of plants. Its advantage lies in the fact that it is much easier to work with it than with granite.
Sandstone is significantly softer than limestone and has a wide range of colors. This feature makes it much easier to handle. The cost of sandstone is roughly the same as that of limestone.