Artificial or decorative stone is a wonderful modern facing material that will allow you to buy new aesthetic "clothes" for your house for a little money and a short time.
Mass production of artificial stone began several decades ago, but only modern technologies made it possible to create a full-fledged substitute of natural stone. Decorative artificial stone is as strong and aesthetic as ordinary stone, but it is lighter and cheaper than its natural counterpart.
Facade facing usually begins with finishing corner elements with the subsequent laying out of the walls. To give a house's appearance a more interesting look, one can mix flat tiles with relief ones. A nice effect will also be obtained as a result of experiments with different color shades. It is also better to alternate large and small-sized tiles with each other.
The future brick laying pattern can be drawn in advance, either on paper or simply by laying out the stones in the proper order on the ground.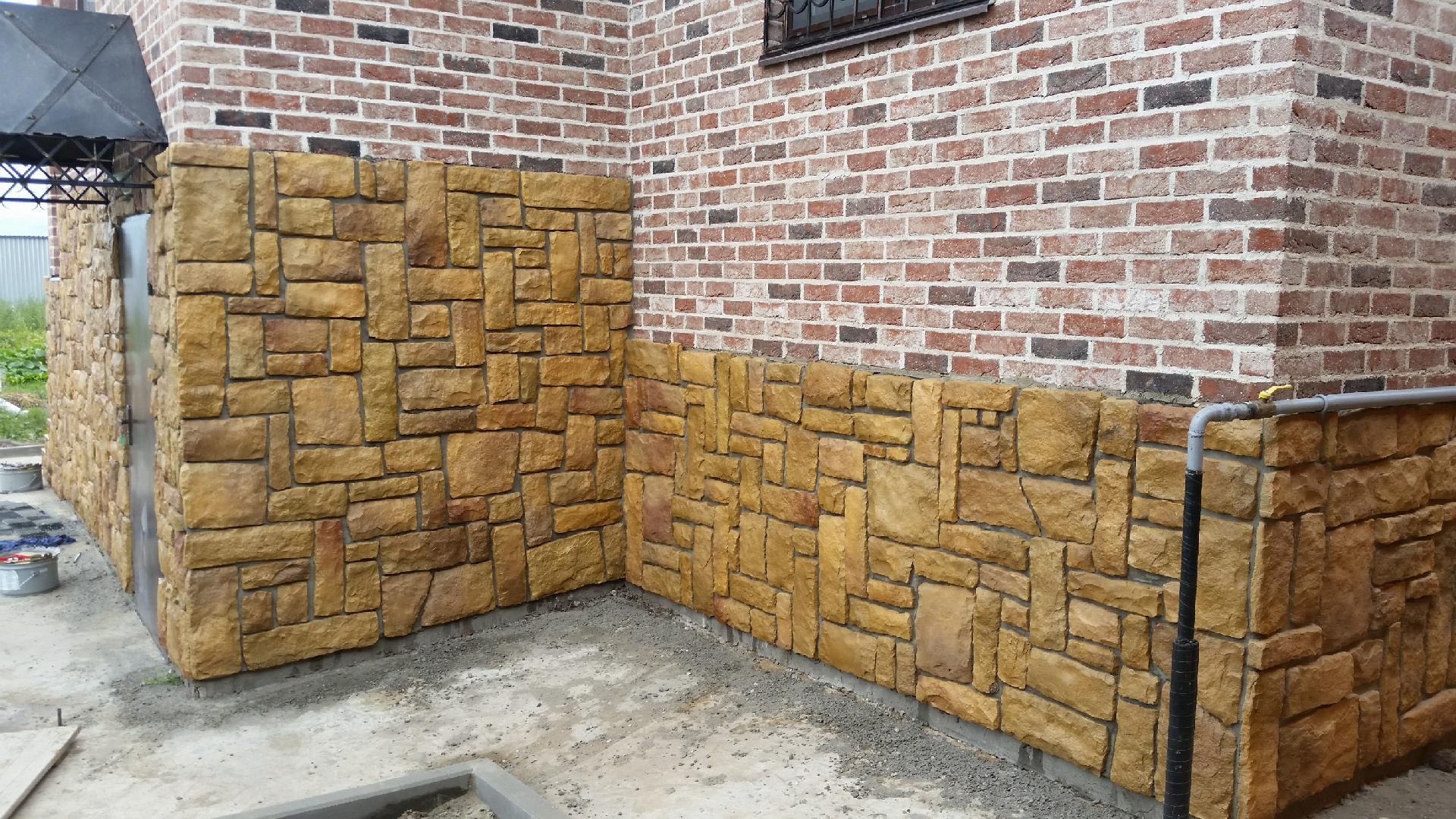 If artificial stones are installed on a wooden surface, it is first necessary to install a waterproofing layer made of roofing felt or plastic film. After that, the plaster grid is nailed with the subsequent covering with ca 1-cm-thick layer of plaster. And you can proceed to the facing only after the plaster dries well.
Some types of artificial stone are sold together with embedded fittings, that is, hooks and mounting tape. With their help, you can attach the film sheet directly to a wooden wall.
The solution that has fallen on the front side of the tile must be removed, but only after it dries a bit. Do not wipe the tile with a damp cloth or solvent.
Decorative stone panels are usually laid taking into account the subsequent grouting, that is, with a small 1.5 cm distance between them. This is done not only for aesthetic reasons — grouting of joints seals the stonework and prevents moisture from entering between the facing layer and the wall.
So that the facing lasts a long time, all technological procedures must be observed carefully and on time.